New changes are coming to our online ordering system September 1, 2015. Powernet will now be called SORT: Sofo Online Reporting Tool.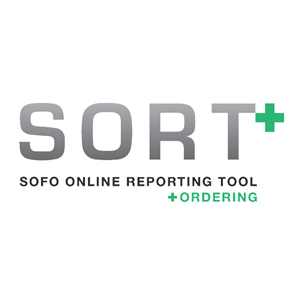 For customers who do not currently order online, but would like to have access to the robust reporting features offered to online ordering users, we are now proud to offer the Sofo Online Ordering Tool, SORT.
For customers who want more control over the ordering process we will now be offering SORT+. This offers all of the same functionalities as SORT, PLUS online ordering.
Current Powernet users will only notice a change in name as the web address and interface will remain the same. The new branding of our online ordering and reporting gives our customers the ability to gain greater real-time access to their account information as well as order at their own convenience.
At Sofo Foods we strive to bring our customers the best products, quality service and value added benefits. A big part of providing you with value added benefits is helping you to grow your business. If you need tips on how to grow your business, Burke Corp. has an AWESOME blog for you to check out. Here are just 10 reasons why you need to read this blog now:
Industry Trends - what is hot in our industry now
Menu Ideas - countless ideas for creating new menu ideas from items you already purchase
Recipes - get creative recipes with step by step instructions
Social Media - how to utilize social media
Food Safety - what you need to know to keep your customers and your business safe
Marketing - help with marketing your business
News - current events that impact your business
Profits - how to maximize your profits
Toppings Portion Control Guide - Burke's official guide of how much of each topping you really need to put on your pizzas
Raising Prices - why you need to raise your prices
January 9, 2015
It's Super Sales Meeting time at Sofo Foods of Ohio. Your Account Manager (AM) and Inside Account Manager (IAM) are in house today for meetings and product demonstrations. Gary Bialorucki is preparing a feature menu idea for the entire sales crew. Today's menu idea is Tomato Basil Pollo Penne Pasta. This flavorful creation features our Bellissimo garlic flavored chicken strips and penne pasta in a tomato basil sauce. Ask your Sofo AM or IAM for the recipe today!