New changes are coming to our online ordering system September 1, 2015. Powernet will now be called SORT: Sofo Online Reporting Tool.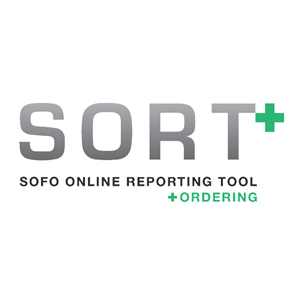 For customers who do not currently order online, but would like to have access to the robust reporting features offered to online ordering users, we are now proud to offer the Sofo Online Ordering Tool, SORT.
For customers who want more control over the ordering process we will now be offering SORT+. This offers all of the same functionalities as SORT, PLUS online ordering.
Current Powernet users will only notice a change in name as the web address and interface will remain the same. The new branding of our online ordering and reporting gives our customers the ability to gain greater real-time access to their account information as well as order at their own convenience.